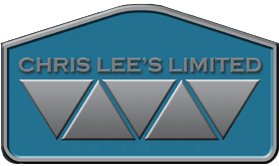 Servicing - Sales
Repairs - Paintwork - Restorations
Based in Buckinghamshire & Oxfordshire

Tel: 01753 888 364
Opening Times
Mon - Fri 9am - 6pm
Sat - 10am - 2pm
A QUESTION OF QUALITY
People buy Rolls-Royce and Bentley motorcars because they appreciate the best things in life, so it stands to reason they also want extra-special service from their chosen garage, and that is how Chris Lee's Ltd has built its enviable reputation.
Chris Lee's famous Rolls Royce Garage from Southwick Media on Vimeo.
Rolls-Royce trained
Chris Lee is a Rolls-Royce man through and through and honed his craft at the company's Hythe Road premises, West London. While there, he had the distinction of being singled out to work on the Royal fleet. However, life moves on and he left in 1975 in order to establish the eponymous independent Rolls-Royce concern he still heads today.
Based just off the picturesque High Street of Old Beaconsfield in leafy Buckinghamshire, it comprises a total fulltime staff of six, not least the two other senior partners - top quality fabricator Martin Hawes and painter of perfection Dave Redrup; both of whom also contribute a range of other automotive skills. A more recent addition to the board is another skilled fabricator, Leigh Birch, and together they provide a comprehensive selection of services, including: all types of mechanical and bodywork repair, general maintenance, inspections, customising and part or complete restorations. Each member of the team is fully qualified to ensure the highest standard of workmanship, and the superbly-equipped premises feature state-of-the art digital diagnostic aids, paint oven etc.
Royal and celebrity customers
Some 80 per cent of the business is focused on Rolls-Royce and Bentley models of all ages, but the company also operates a first class bodyshop specialising in the repair of Lotus, Jaguar and other up-market brands. Says Martin: "All our customers require the highest quality and the personal touch, and I think it is these virtues in particular that help us win and retain business from our competitors. Among Chris's prized keepsakes is a personal letter from Princess Margaret, thanking us for looking after her cars for no less than 12 years. More recently we carried out a total restoration of the Emir of Kano's Rolls-Royce, and Chris and I were honoured to be invited to Nigeria and meet with him personally. We have also completed a project for the King of Malaysia, while the list of celebrities we have served over the years reads like the Who's Who of the entertainment industry."
Attention to detail
Whether it's seeking mechanical perfection or an above-average paint finish, the staff at Chris Lee's Ltd is used to going the extra mile. Says Dave Redrup: "Our paint projects benefit from a couple more processes than most body shops provide. We take what at first glance looks like a smooth finish and continue flatting the surface until all imperfections are removed, before buffing the result to a shine to be proud of. Such attention to detail features in all our work and is certainly appreciated by the clients."
Onwards and upwards
Despite the harsh economic climate, the company is so busy it is currently seeking larger premises, but plans to remain in the same area; i.e. within easy reach of the M40 and M25 motorways. Most of the extra work stems from satisfied UK customers recommending the firm's services to like-minded owners. However, business from abroad also continues to grow, and a contract to assist a global Philippines-based restoration company in the renovation of Rolls-Royces and Bentleys is an interesting new addition to the Chris Lee's portfolio.
Concludes Chris Lee: "Surely there are few greater privileges in life than being paid to do what you love, and I'm not exaggerating when I say our work feels more like a hobby than a job for my staff and me."